At Indianapolis Scale Company (Indy Scale), we pride ourselves on expertise, safety and exceptional customer service.
We are a family owned business and treat our customers like they are one of our own. Our scale technicians combined have 180+ years' experience, making our technician force the most experienced in the scale industry here in Indiana. Each member of our team has a special skill set so we can better serve your scale needs! Meet the team below!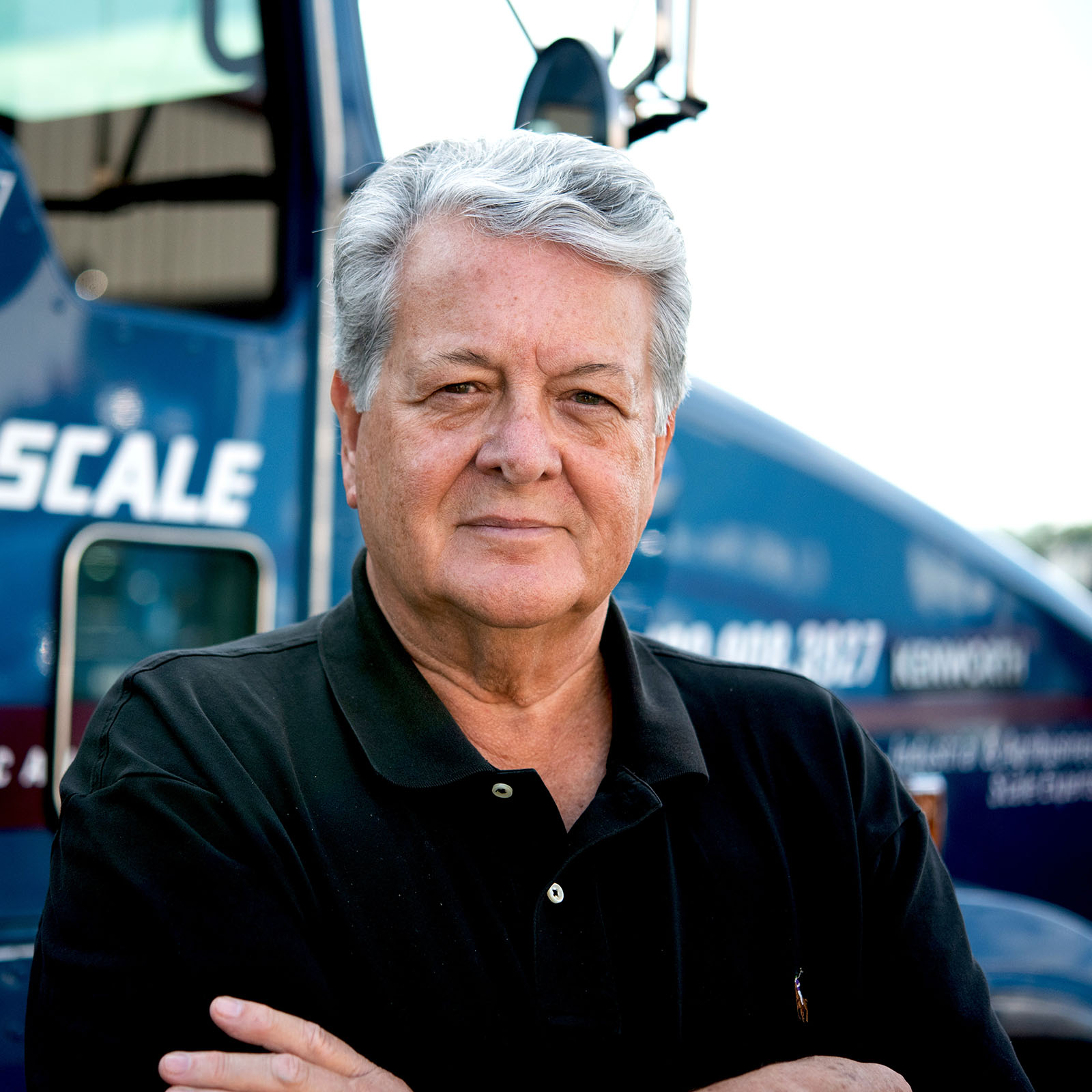 Rich Robley
Owner/CEO
Graduating with an Economics and Math degree, Rich spent most of his career in medical sales. When the opportunity presented itself to be his own boss, Rich couldn't say no. In 2001, he left his National Sales Manager position and became the owner of Indianapolis Scale Company. Since ownership, he's acquired other scale companies around the Midwest to better serve customer's needs. He has 5 kids, 7 grand-kids and 1 great-granddaughter. In his semi-retired free time, you will find him perfecting his golf game, trying new restaurants with his family, and relaxing on his back porch.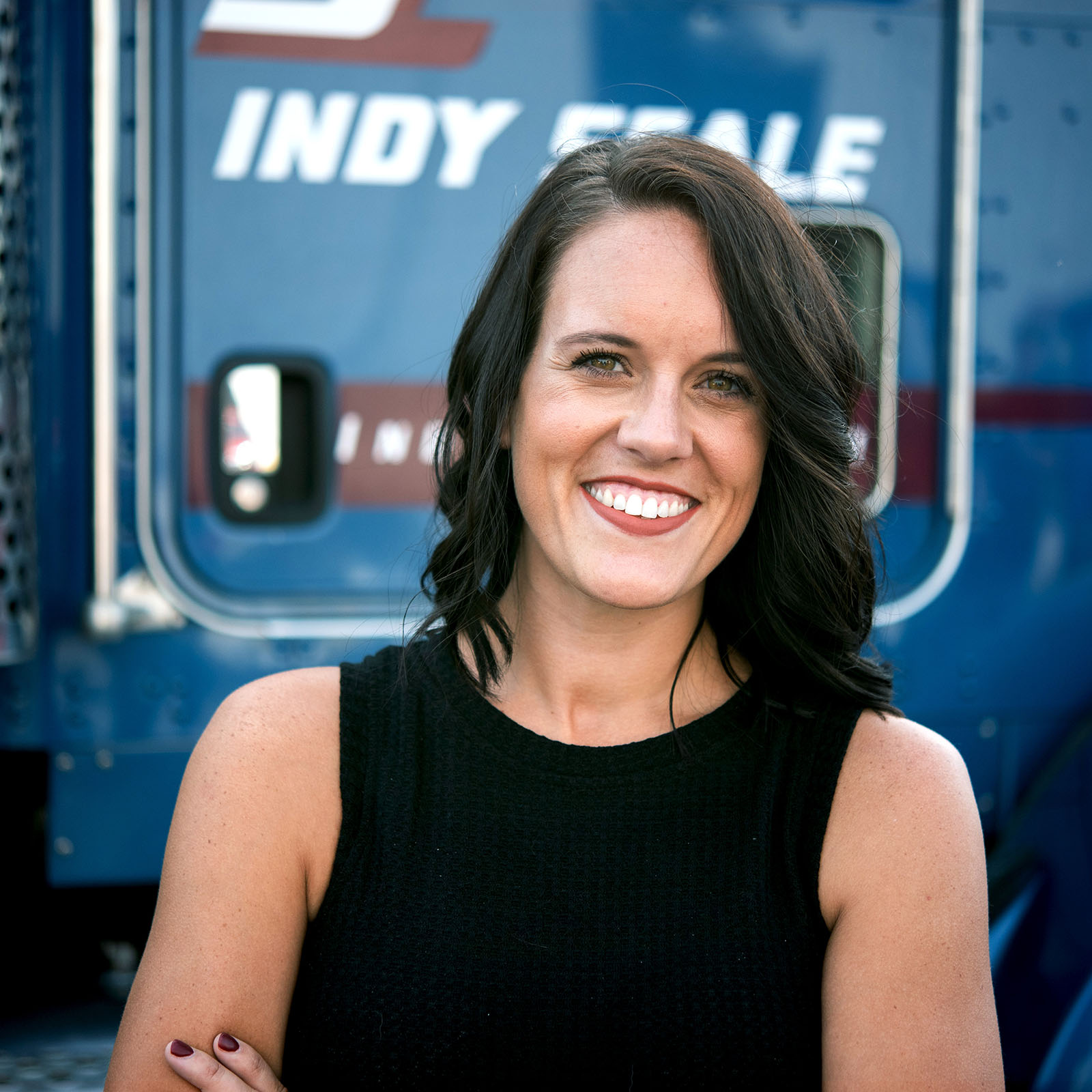 Angela Robley-Vinson
Marketing Director
Angela was introduced to the scale industry in 2001 after her father purchased the company. Once old enough, she helped with odd and end jobs all through college. After graduating with a Marketing degree from Otterbein University in 2012, she took a marketing position that fueled her passion for helping small businesses succeed via digital marketing. Four years later, she left her job as a Marketing Team Manager to fulfill her career plan of moving back home and working for the family business. On the side, Angela is a busy boy mom to Isaac and Brantley, military wife, Mexican food connoisseur and Marvel fanatic.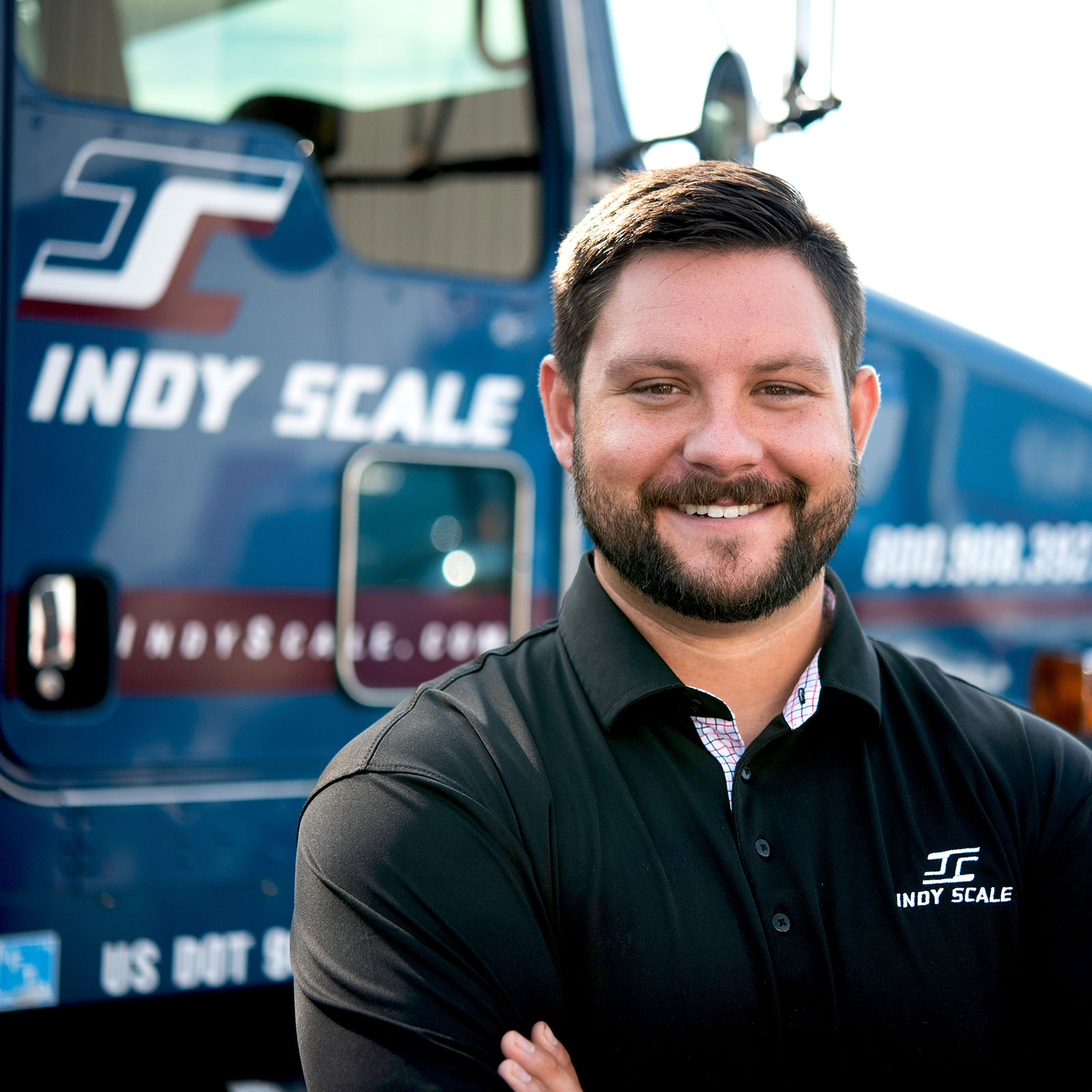 Bradford Robley
Sales Engineer
Like his big sis, Bradford was introduced to the scale industry in 2001. He helped with cleaning the office and other small jobs while going through school. After Bradford hung up his football helmet and graduated from Capital University, he packed up his belongings and officially joined the Indy Scale team in May 2015. Bradford started out as the Project/Fleet Manager and transitioned to Sales Engineer in 2017. He focuses on Southern Indiana, Southern Ohio and Northern Kentucky. When Brad gets a break from work he will whoop on his dad at golf, enjoy some R&R at Lake Monroe and loves on Indy Scale's pupcots – Olaf and Groot.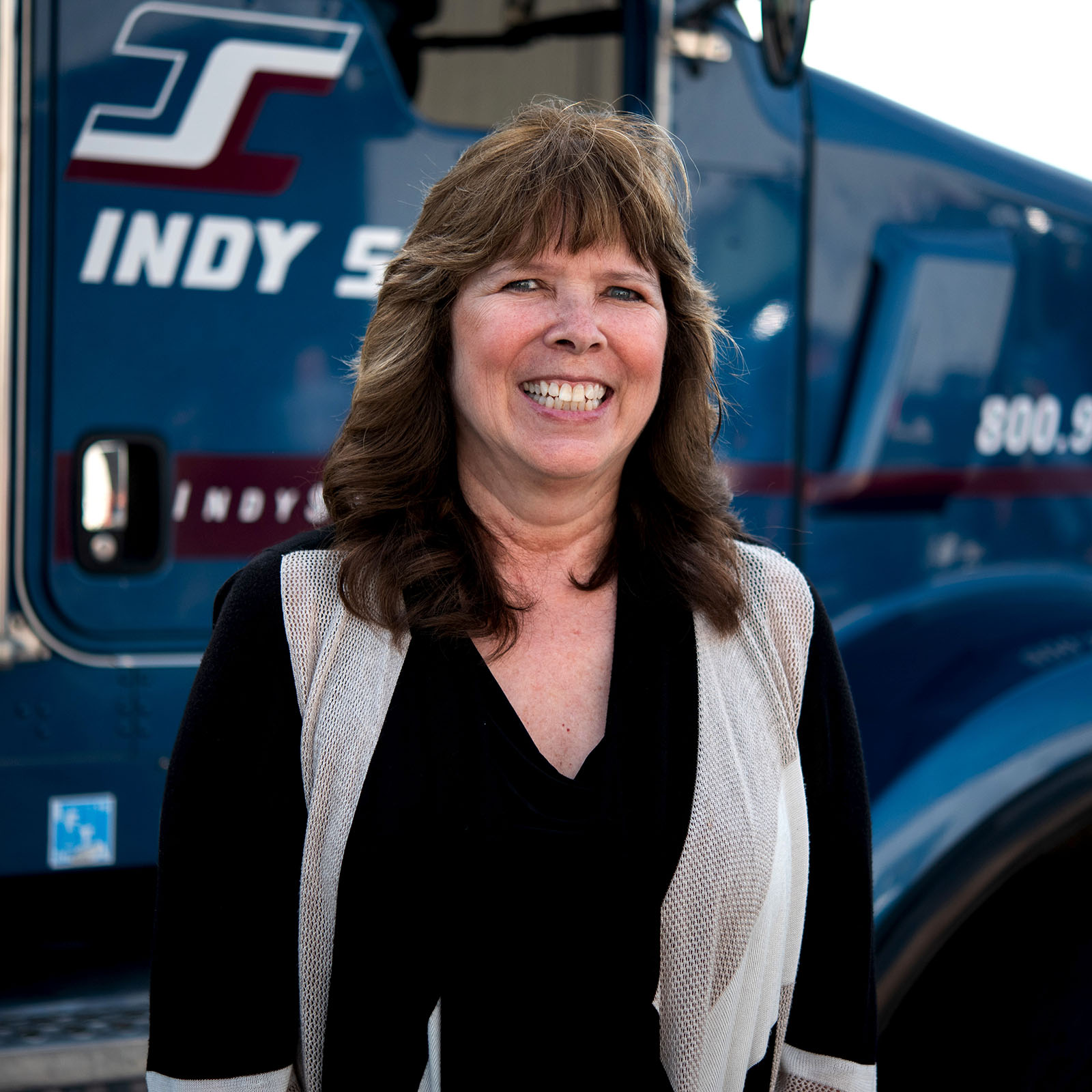 Tammy Harrington
Accounting/Office Manager
Tammy joined Indy Scale in 2009 and has enjoyed watching Indianapolis Scale Company (Indy Scale) grow over the last 10 years. Anytime you have a question about an invoice or need vendor information, she is the office member you are talking to! Tammy maintains the books, helps with new hires and manages the property for all Indy Scale locations. When Tammy isn't working, you will find her catching up with her mom, spending time outside, listening to live bands and cuddling up with a good book.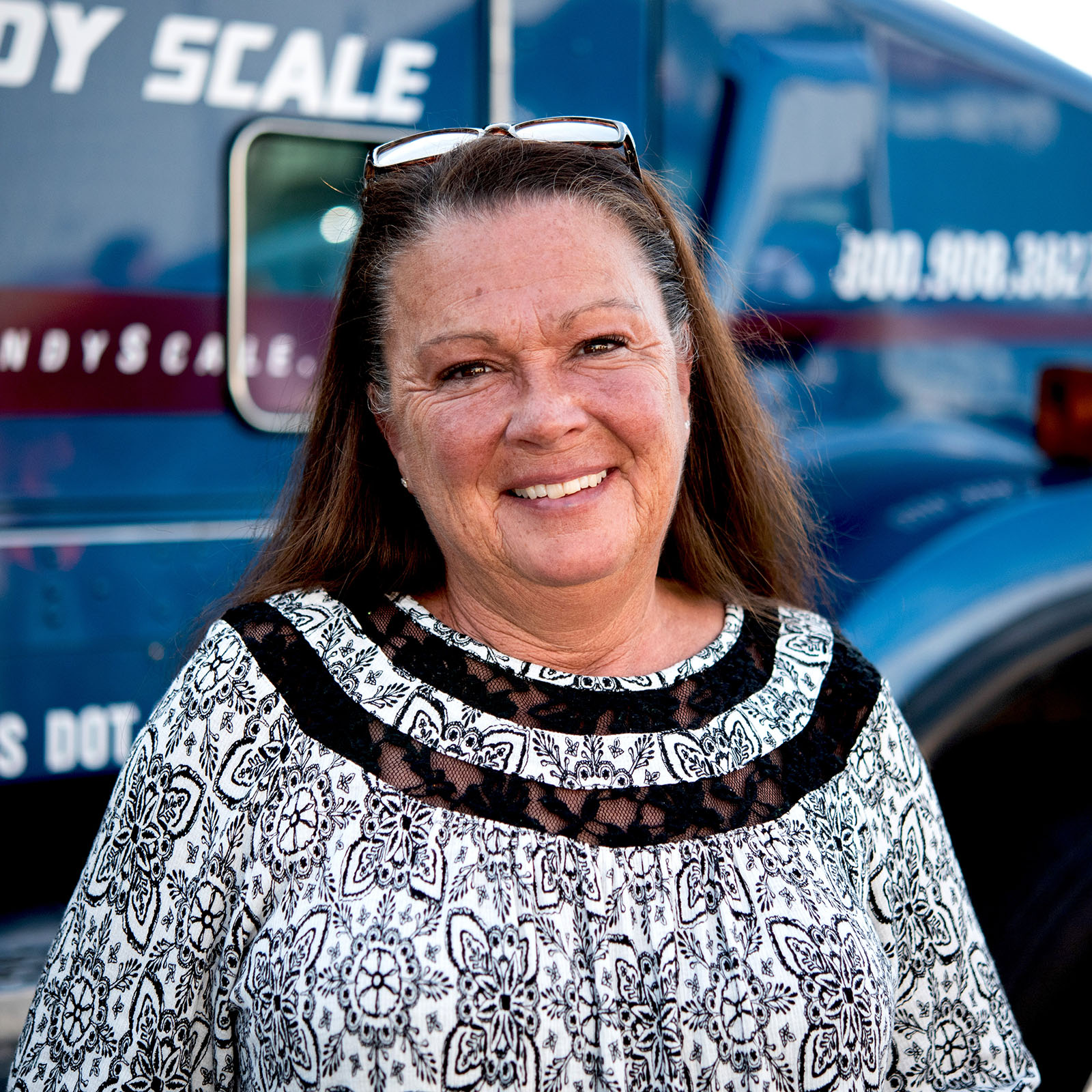 Ann Knight
Accounting Assistant
Ann is our recent addition to our bookkeeping team! With 35 years of accounting experience, she handles processing billing into invoices, helps with accounts payable/receivables and other jobs in all departments at Indianapolis Scale Company. When Ann is away from work, she is hanging out with her love of 35 years, Rick, and two children. She also enjoys spoiling her 5 grandchildren and soaking up the sun in Florida.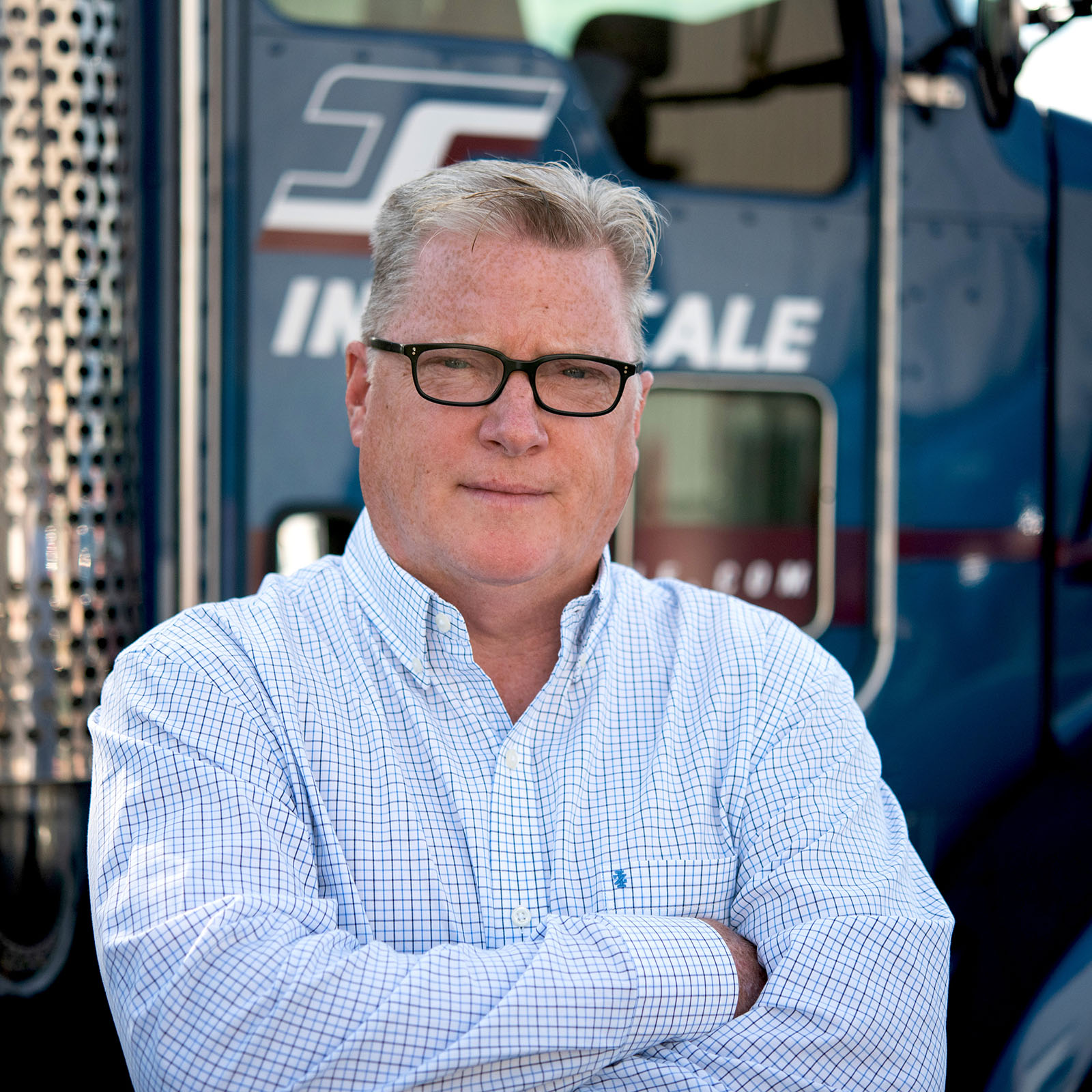 Lloyd Holleman
Sales Engineer
With many years of sales experience, Lloyd joined the Indianapolis Scale Company (Indy Scale) team in 2015 as our other Sales Engineer for Central to Northern Indiana, Northern Illinois and Northern Ohio. He is an active member in many scale organizations to bring our customers the latest and greatest scale equipment. When he is not out in the field building customer relationships, Lloyd is actively involved with Special Olympics in Hamilton County and serves as a board member of Helping Challenged Children. He and his wife, Leslie, reside in Westfield, IN with their four sons – Chris, Ryan, Luke and Sam.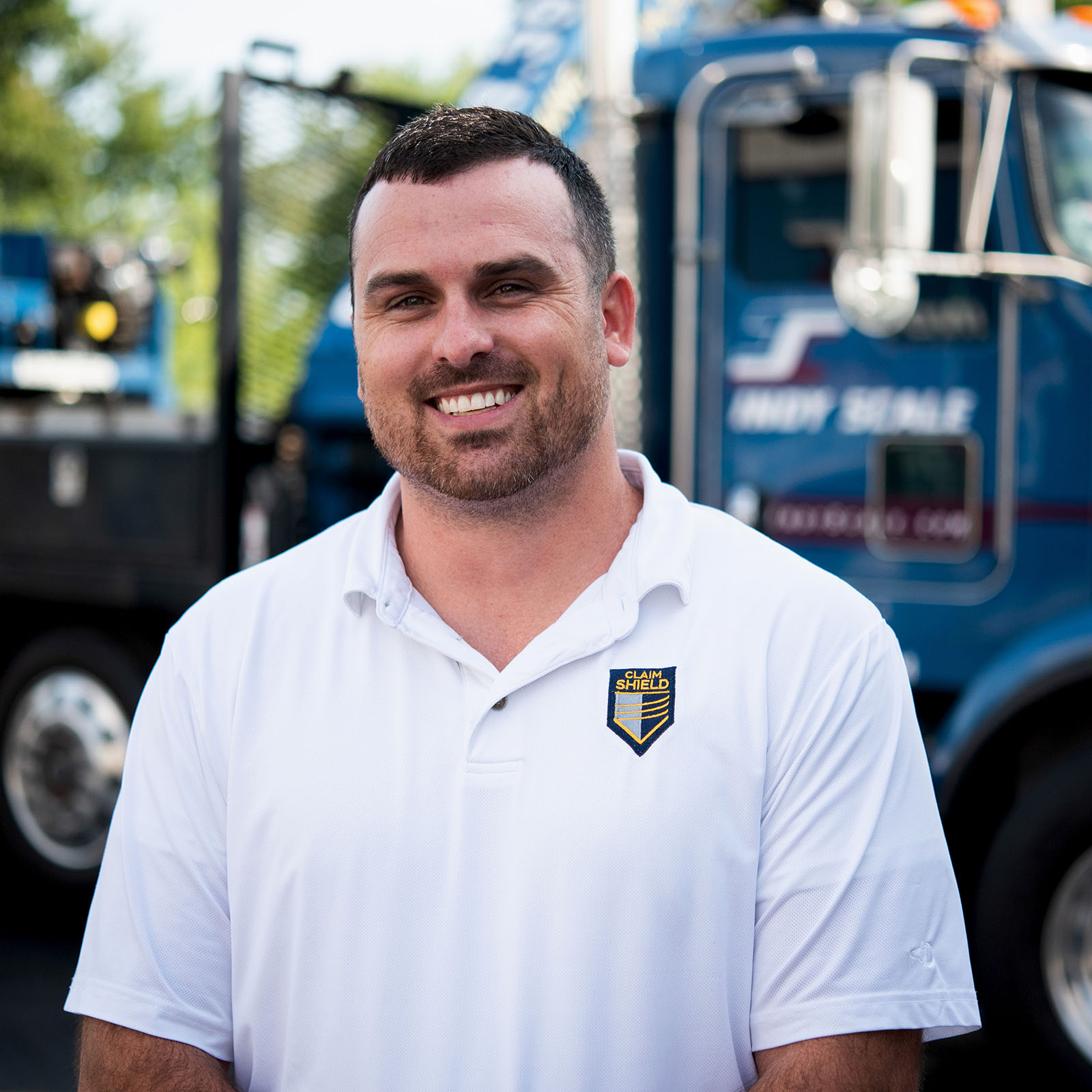 Bobby McIlquham
Safety Manager
Bobby joined Indianapolis Scale Company (Indy Scale) in 2018 to handle our third party safety requirements and quarterly safety training with our technicians!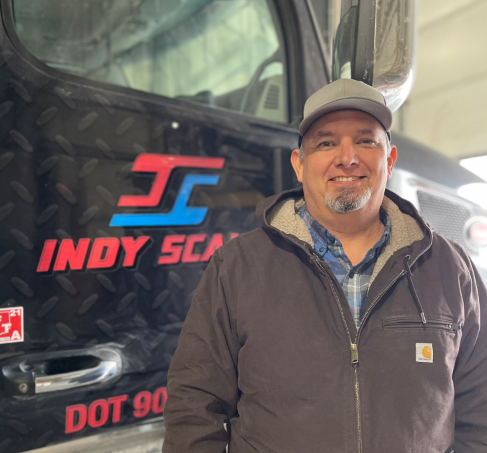 Evan Bolding
Service Manager
Bio coming soon..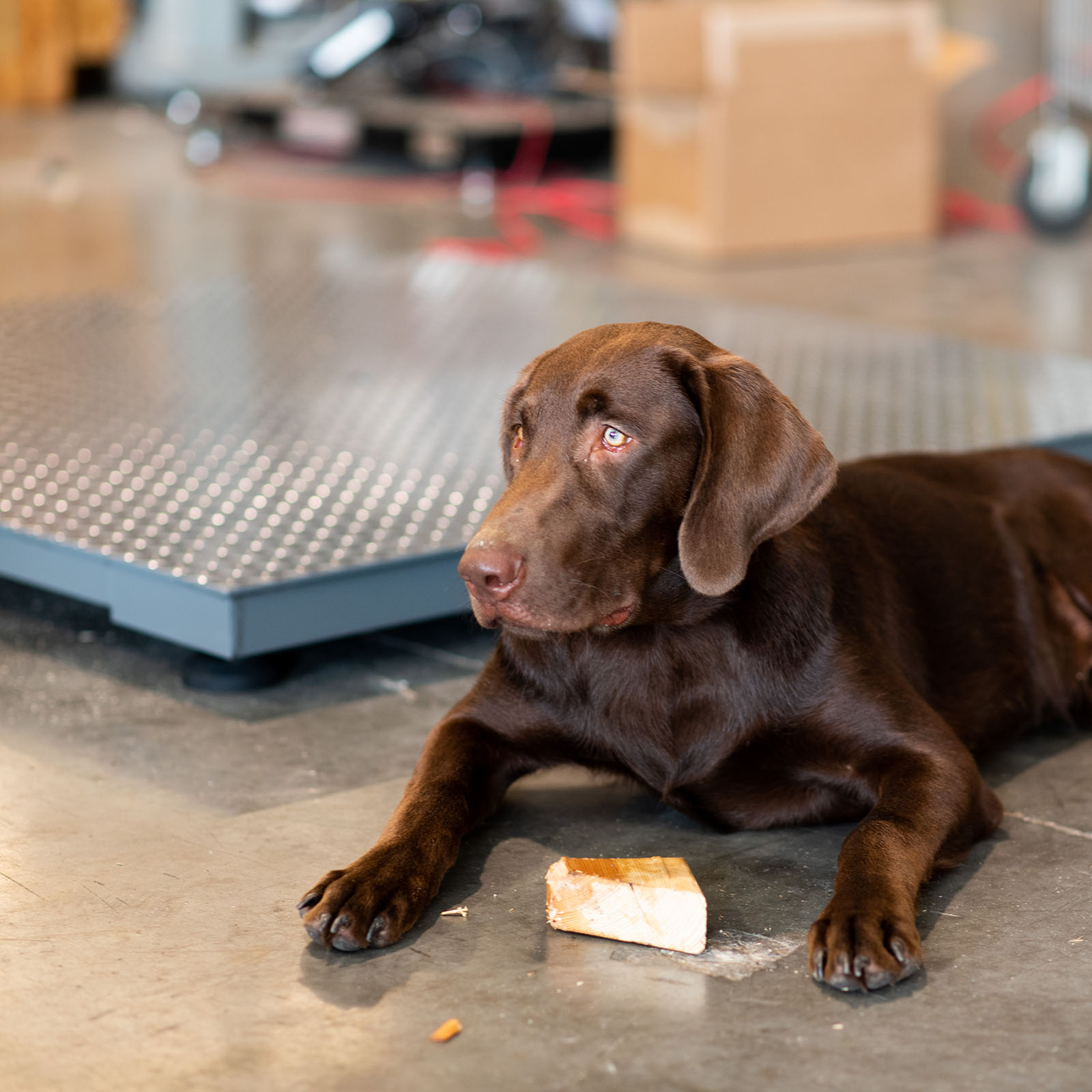 Olaf and Groot
Pupcots
Olaf (not pictured) and Groot are pawssibly the cutest doggos in the state of Indiana. Like normal pups, they like to go outside and play fetch, eat cheese after being good boys and bark at leaves blowing across the pawking lot. Both love a good belly scratch and to snooze the afternoon away. They are the mighty pawtectors of Indianapolis Scale Company headquarters!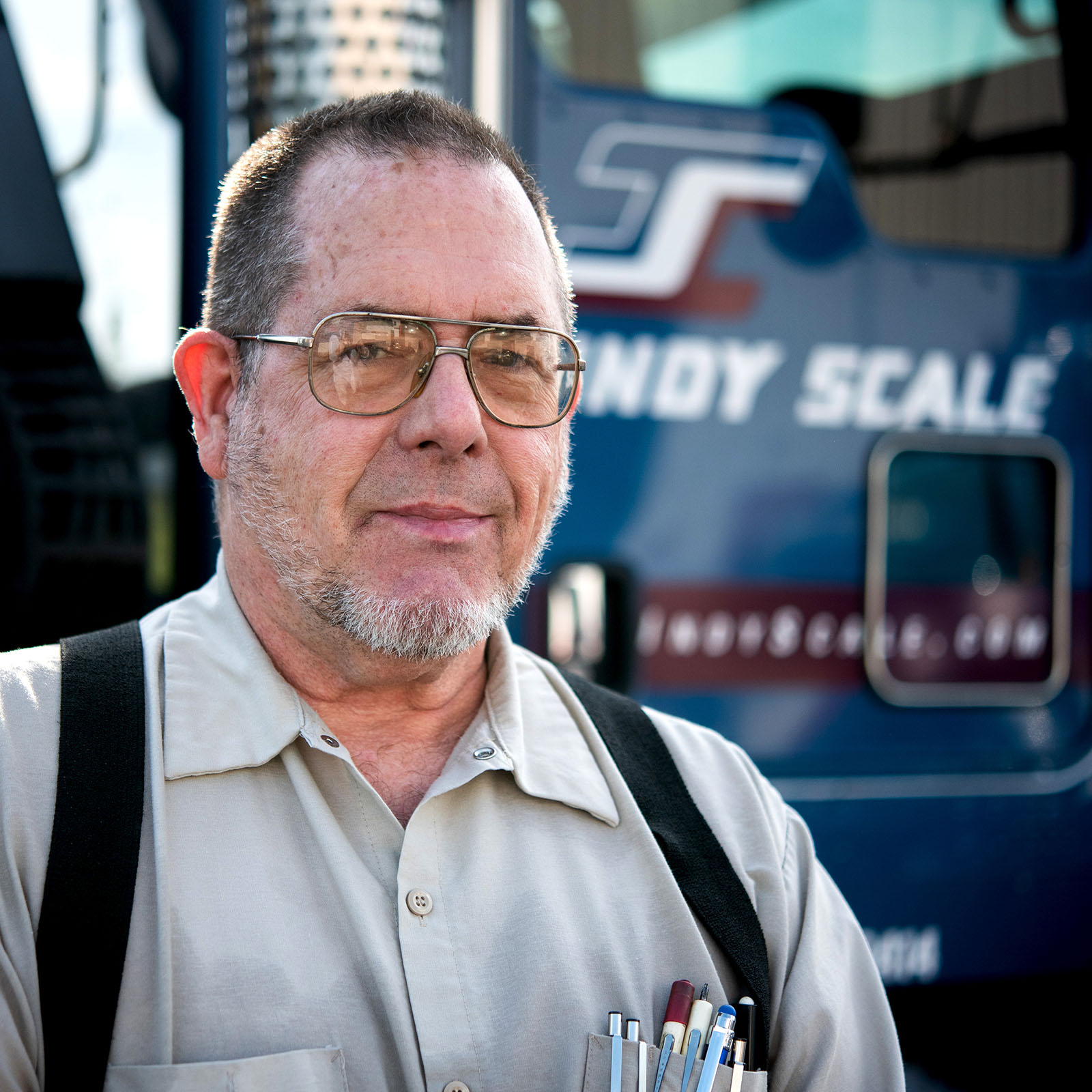 Steve Felmy
Technician
26 Years Experience
Steve is our in-house technician at our Indy office who handles our metrology lab where he certifies test weights, fixes rental scales and completes in-shop installation projects. He knew he wanted to troubleshoot and fix electronics since he was 5 years old. When the time called for it, he got his CDL and applied for a scale technician position at another company before hiring on at Indianapolis Scale Company (Indy Scale). When Steve isn't working, he is a gold digger. No, really, he spends his time in creeks digging up treasures most people don't know exist. Fun fact: Steve still uses a flip phone.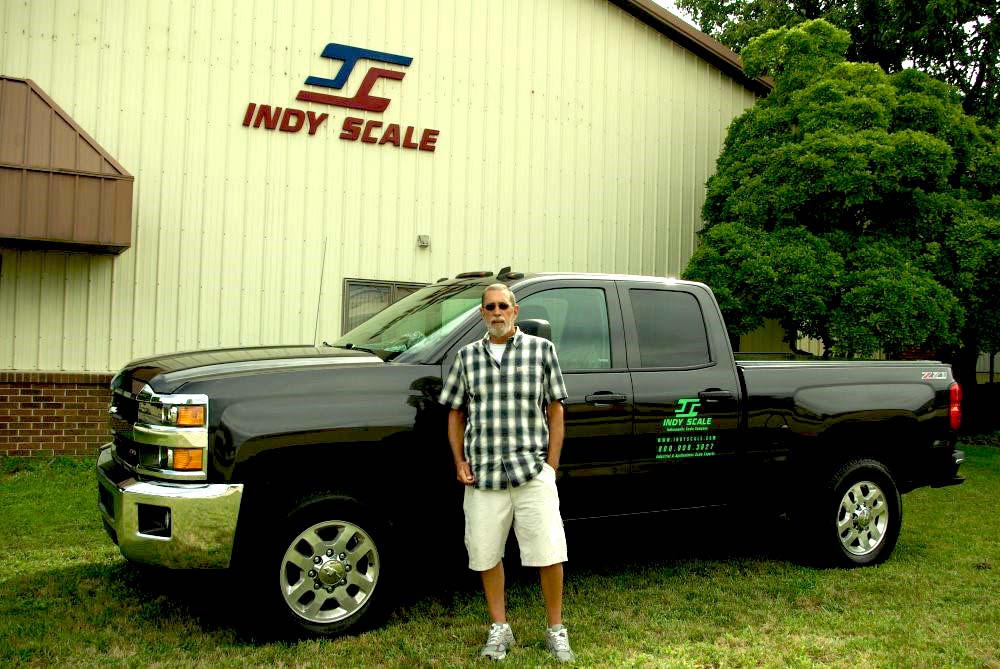 Rick Hansell
Technician/Sales
46 Years Experience
Rick is our most seasoned scale technician as he continued his father's legacy of working in the scale industry. After years of working for himself and other scale companies, he finally joined Indianapolis Scale Company (Indy Scale) at our Lafayette office in 2012. Rick is crafty and can produce a solution for any problem. You will often find him bonding with customers over stories of the past with his quick wit, fishing, hunting or spending time with his wife, Karen.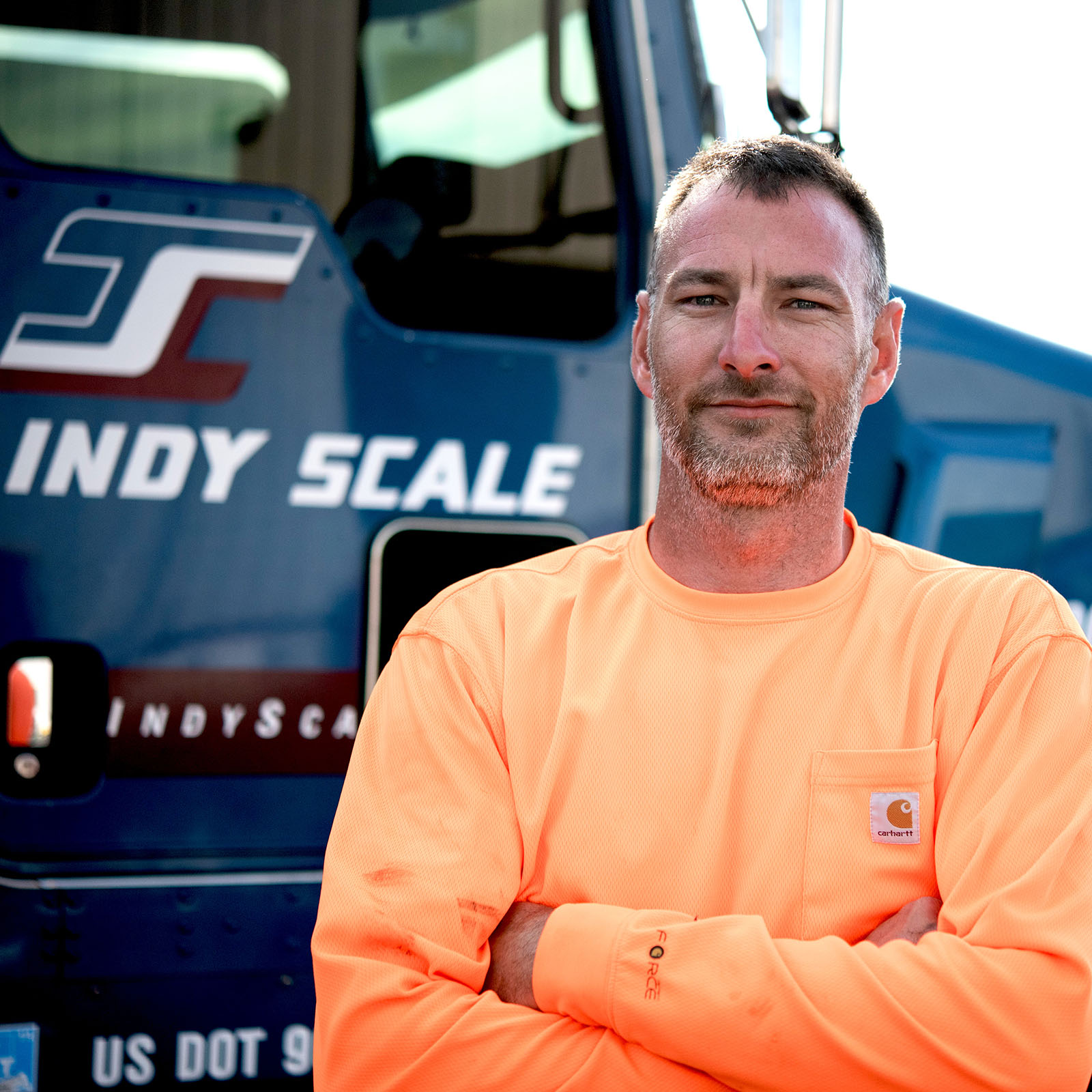 Steve Hansell
Technician/Sales
23 Years Experience
Steve grew up in the scale industry as the third generation of the Hansell family and started building scales in high school. Based out of our Lafayette office, he spends time perfecting customer's weighing equipment as well as selling new equipment. He speaks fluent sarcasm (you've been warned) and always has a Diet Coke or Sweet Tea in hand. He can fix, build and fabricate just about anything needed; a skill he learned from his dad, Rick. In Steve's free time, you will find him playing with his two kids or working on house projects with his wife and in-laws.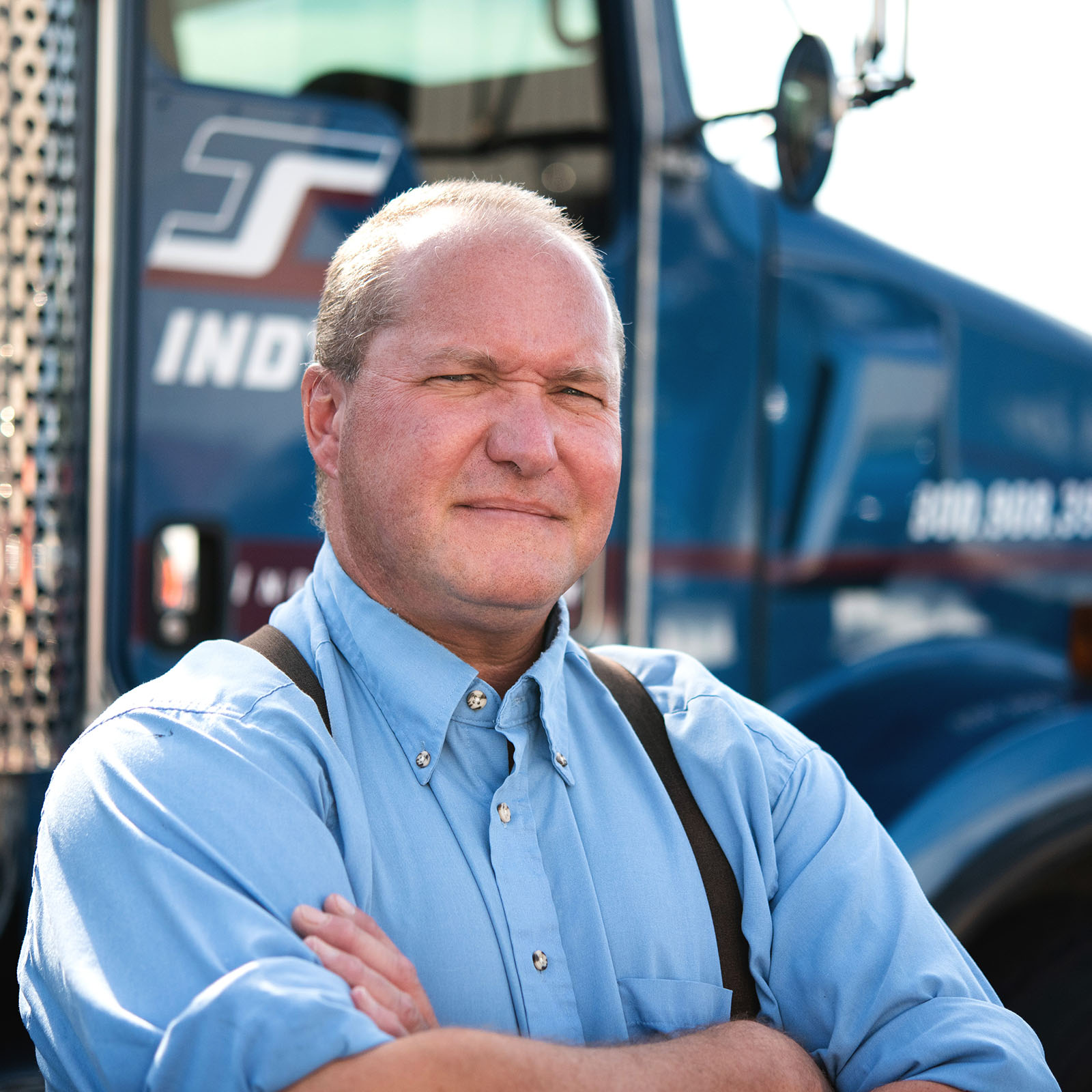 Mark Stultz
Technician
Bio coming soon..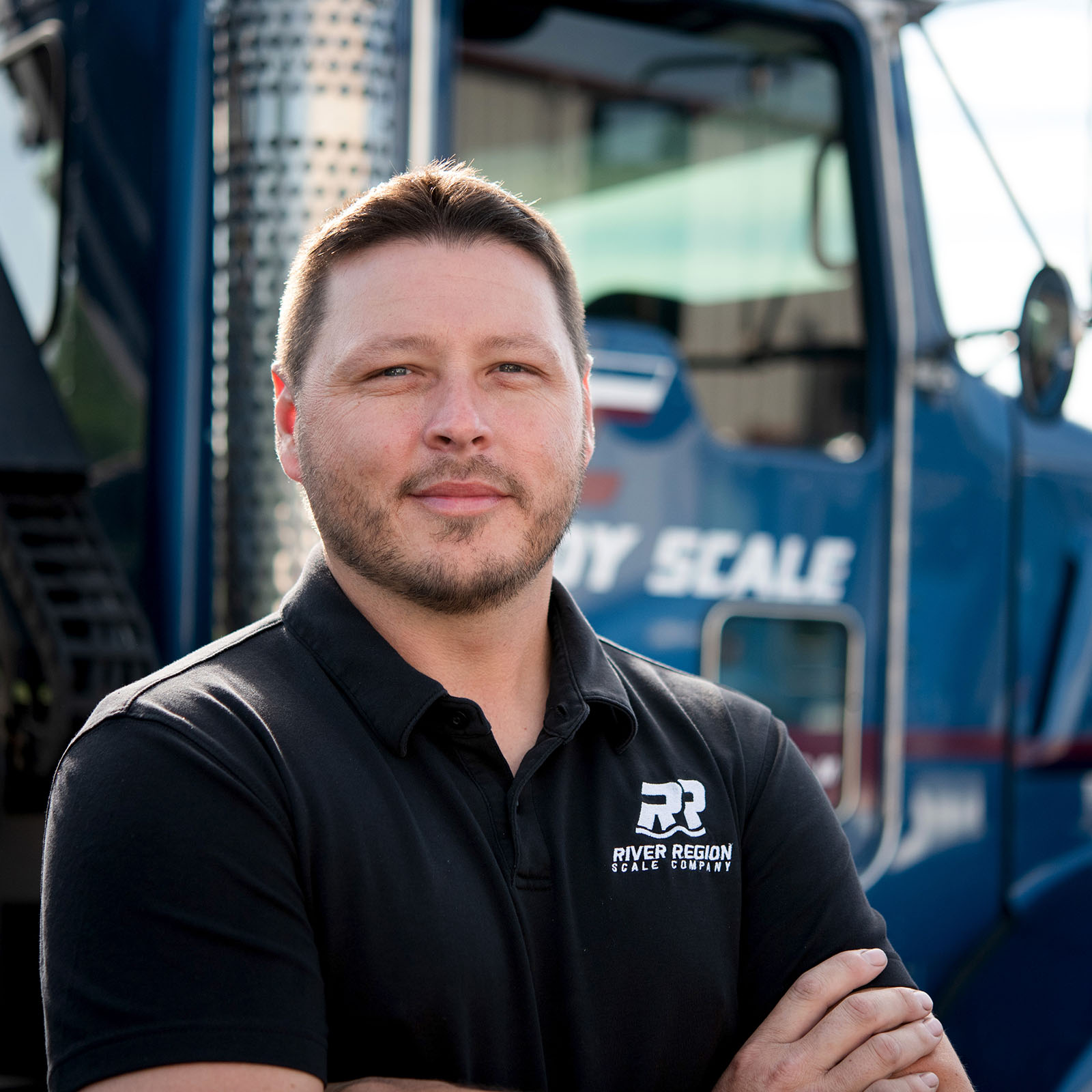 Kevin Dunford
Technician
13 Years Experience
Kevin is our Southern Ohio scale technician who loves working in an industry that most people don't know exist. He went to technical school for electronics which helped him become a master scale technician. Kevin can repair all types of scales from any manufacturer and is Indy Scale's skilled programmer. When Kevin isn't out in the field helping customers, he is spending time with his wife and four kids. He also enjoys cooking/grilling, Cincinnati Reds games, riding motorcycles and playing drums.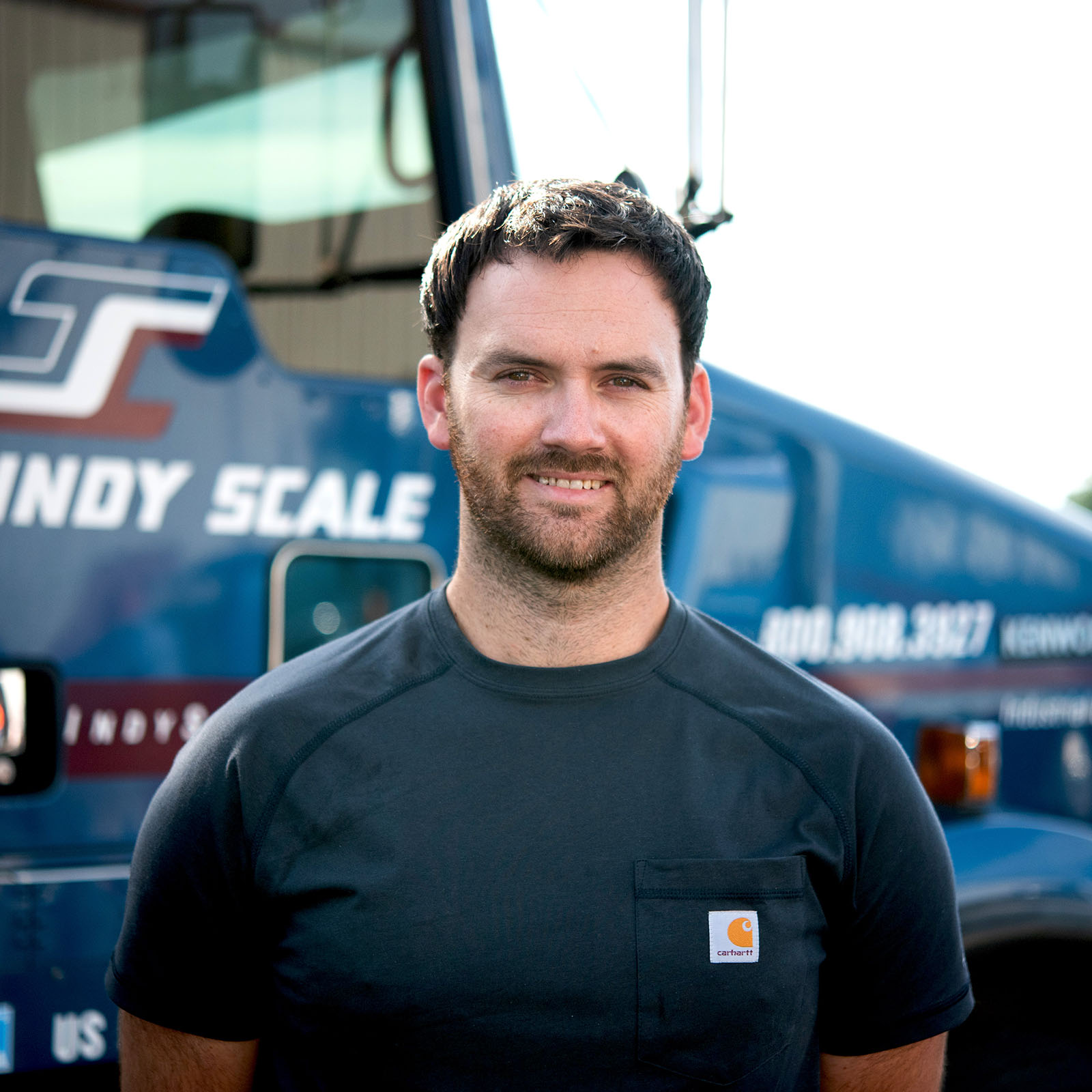 Jerrod Thomas
Technician/Sales
13 Years Experience
Jerrod is our Field Service Manager – Northern Region for Indianapolis Scale Company. He diagnoses and repairs scale equipment as well as present new system ideas to customers. He finds his job rewarding to not only overcome any challenges that present themselves in the field but to also establish a trusting relationship with his customers. In his free time, he explores outdoors with his wife, repairs quads with his dad and a sponsored ATV competitor.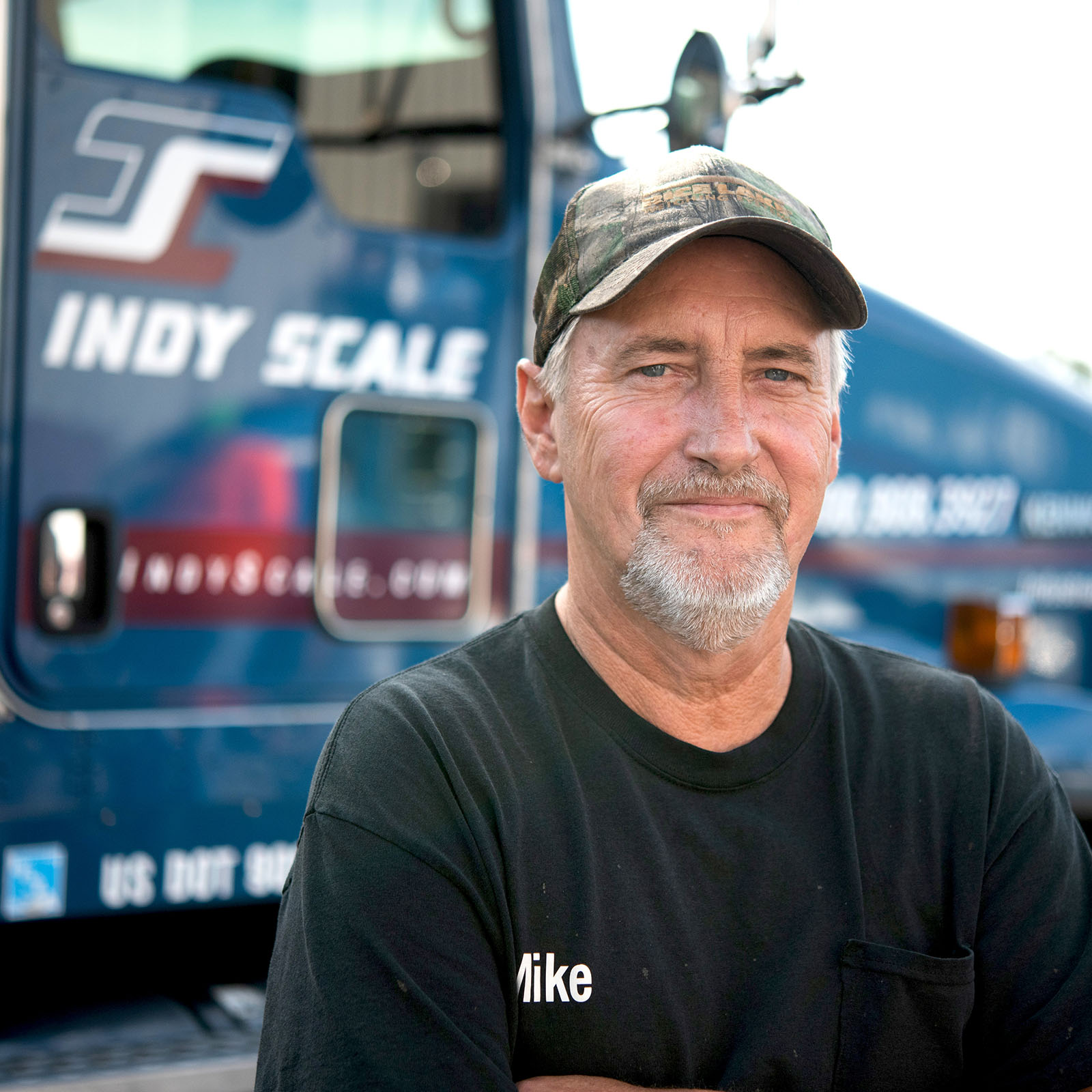 Mike Julian
Technician
14 Years Experience
Mike is one of Indianapolis Scale Company's heavy capacity technicians who works out of the Indy office, driving the test truck to fix scales weighing 5,000+ lbs. Most of Mike's experience is installing and repairing truck scales, forklifts, floor scales, hoppers and taking care of his routine preventative maintenance customers. During his time away from Indy Scale, he is soaking up every minute with his family and close friends.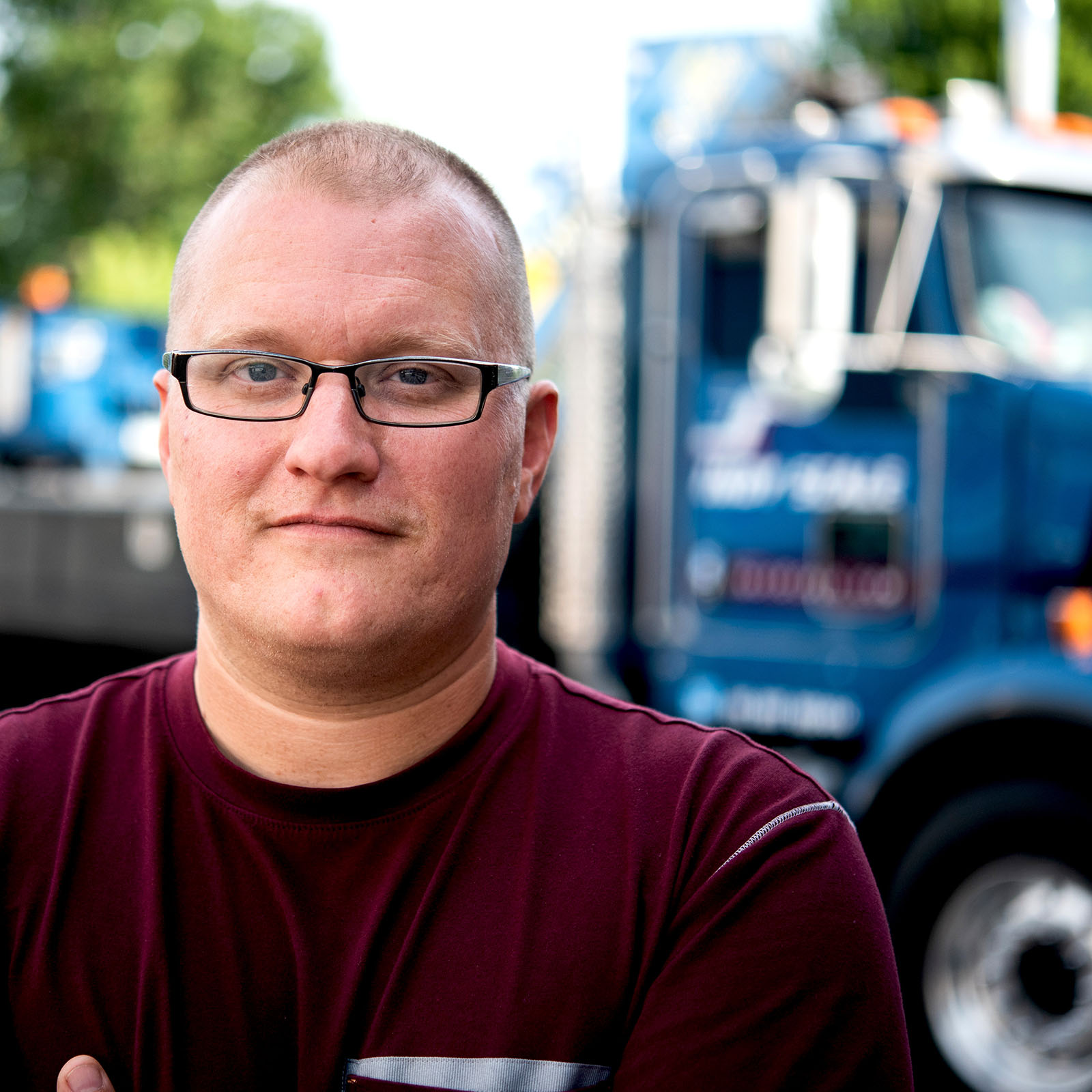 Cody Gutwein
Technician/Sales
11 Years Experience
Working out of the Indianapolis Scale Company's Lafayette office, Cody is an expert at taking great care of our customer's scales and making sure each one weigh in tolerance at each visit. Cody is a huge sport fan with his favorite teams being the Indiana Pacers and Chicago Cubs. During his free time, Cody enjoys watching sports, spending time with his wife and playing with their two daughters.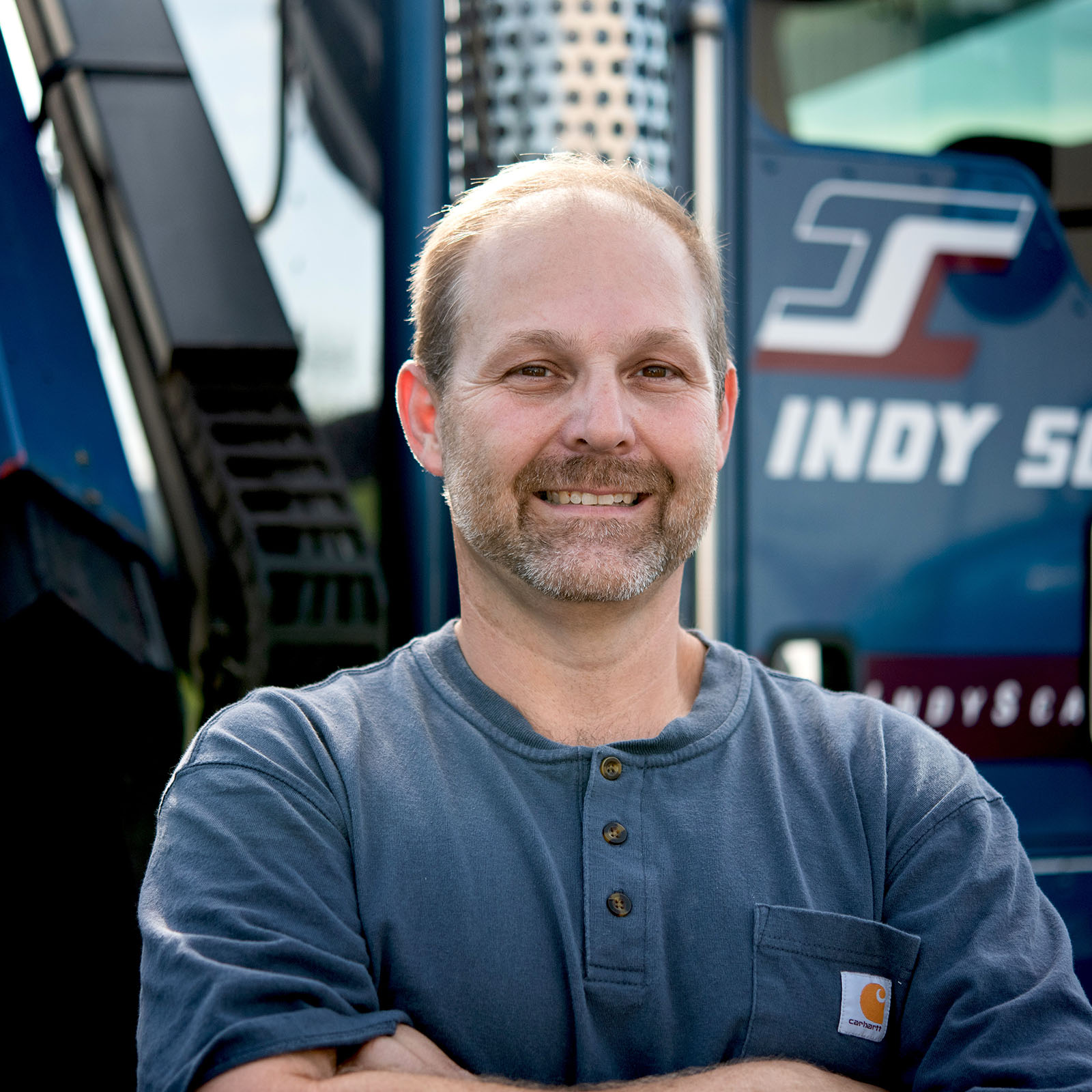 Steve Wyatt
Technician
11 Years Experience
Steve is one of three Stevens at Indianapolis Scale Company so we call him Wyatt. He handles many PM's and non-heavy capacity service calls out of the Indy office. One of his favorite parts of his job is the opportunity to talk to so many different customers. When Wyatt isn't working, you will catch him visiting new craft breweries with his wife, golfing and spending time with his kids.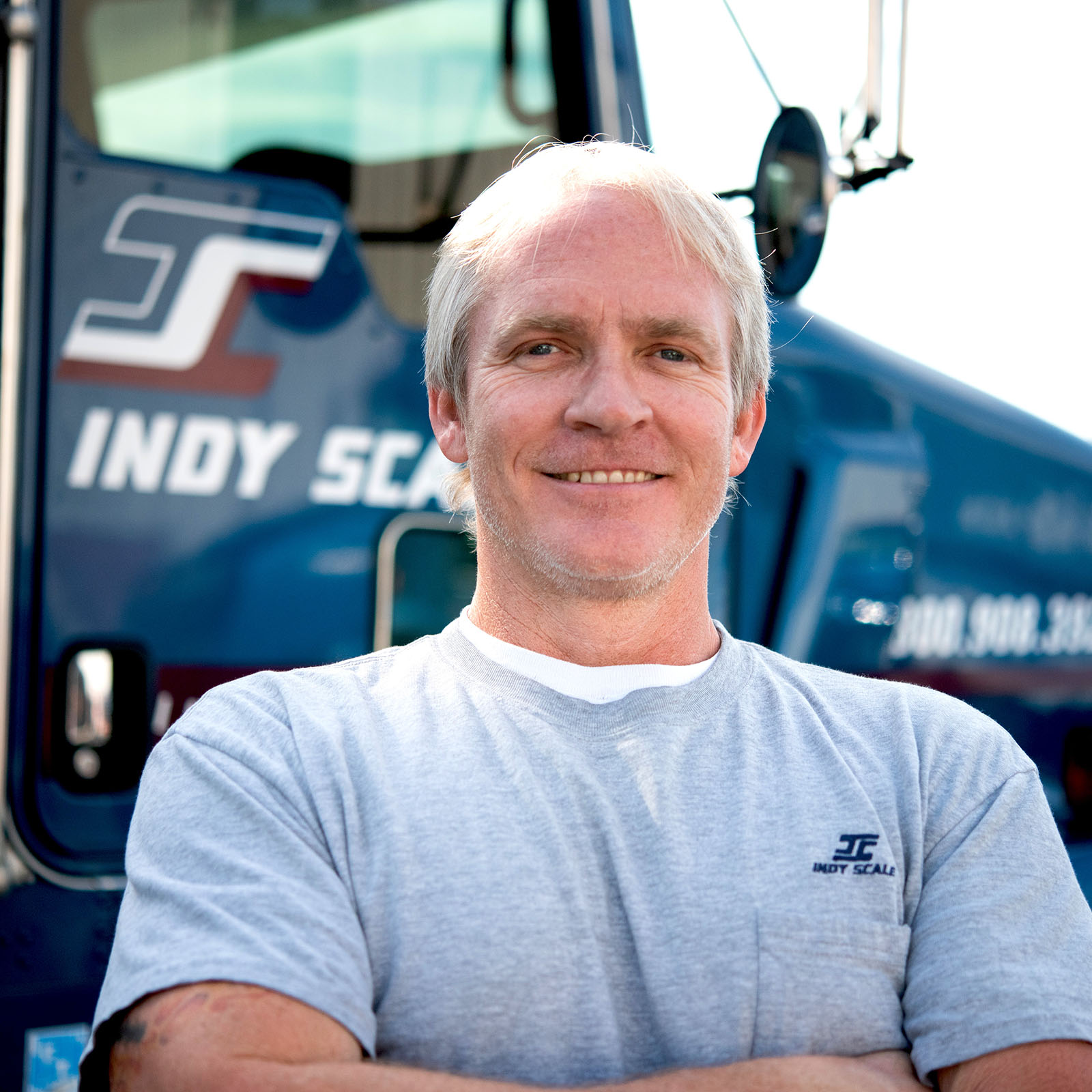 Jason Sweet
Technician
22 Years Experience
Jason has been with Indianapolis Scale Company (Indy Scale) for 19 years as one of our scale technicians who is embedded at a pharmaceutical manufacturer here in Indy. Joining us after leaving another scale company, Jason provides a wealth of knowledge for scales in the health care industry. When Jason is not working, he is spending time with his family and mowing lawns in his local area.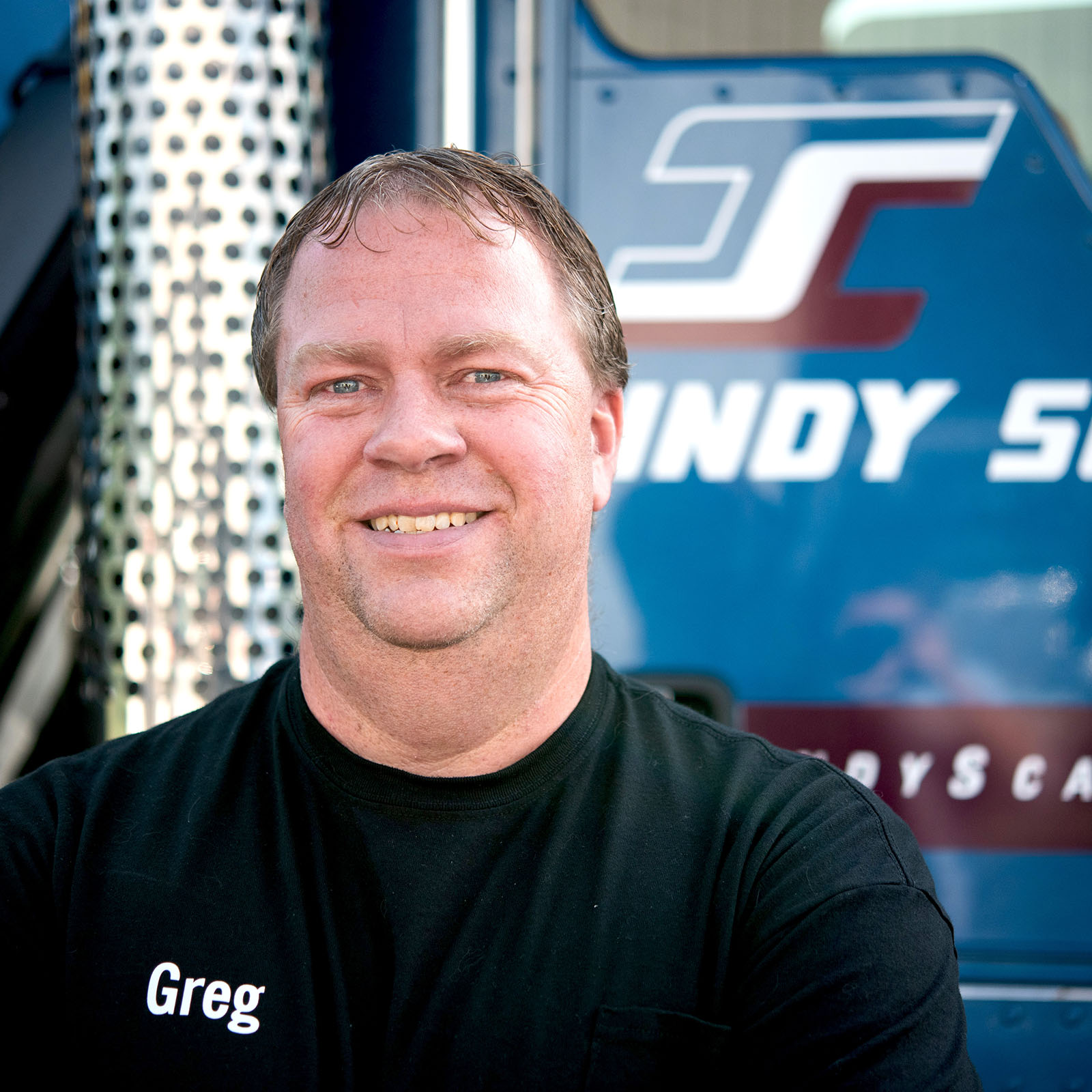 Greg Bramer
Technician
6 Years Experience
Greg came to Indianapolis Scale Company with a background in repairing industrial equipment. He is one of Indy Scale's embedded technicians at a large pharmaceutical manufacturer here in Indy and rarely out in the field. When Greg is not working, he is spending time with the love of his life of 20 years, Lorene, hanging out with his son and volunteering for his daughter's Girl Scout troop. He also enjoys photography, hiking or working on his endless home improvement list.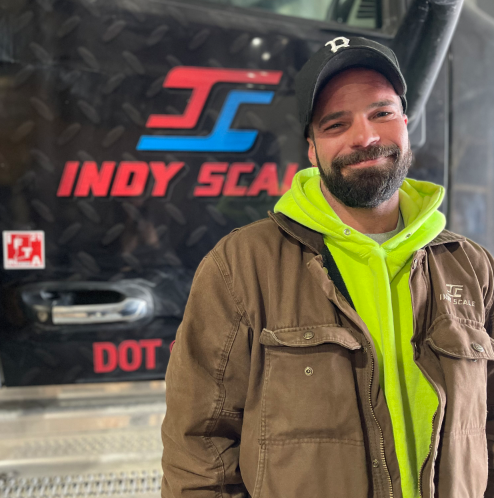 Kyle Johnson
Technician
1 Years Experience
Bio coming soon..